The software world is changing and Microsoft knows it only too well. After all, the signals are far from being subtle hints well hidden in long financial reports. Up till now Linux was seen mostly as a private club, only opened for those who possessed the required knowledge. To put it clearly, various Linux distributions lacked one of the most important things that drove Microsoft's Windows to worldwide glory: ease of use. A beginner-proof user interface.
With no real competition it was only natural that Microsoft's star would keep rising to new heights. That's been constant good news for Redmond HQ for some years now. Unfortunately, every star reaches its zenith; some say that Microsoft's has already reached it and there's only one way left to the software giant: downwards.
Theoretically, the Redmond-based behemoth has enough financial power and influence to keep its competitors at bay. Then again, theory has a nasty habit of being contradicted in practice.
Windows Vista, the latest OS launched on the market should've been a swift blade cutting the competition's eagerness to take over. The goal has yet to be achieved and it's unlikely that it would be achieved (partially, at least) before 2009. At first, the OS caused Microsoft to lose face due to the long delay. The OS was eventually launched and was met with heavy criticism. Users complained about the high hardware requirements. Basically, if one wanted to run Vista with all its new features enabled, one would most-likely need to buy a new computer. It may very well what Microsoft (and various hardware manufacturers) had in mind all along, but the strategy backfired.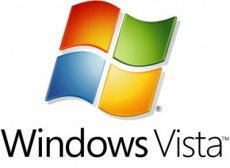 Things got even worse with the start of a state-action class directed against Microsoft. The plaintiffs accused Microsoft of false advertising and complained that their newly-bought computers were not "Vista able", as the stickers on the machines said. Instead, the computers ran at slow speed and the Aero interface was not available, to name but two of the main complaints.
Microsoft's response was far from exonerating the company: the computers were able to run Vista, not run it at full speed and with all the features.
Further down the road, the Vista will face further complaints regarding many bugs left unsolved by the company, the lack of quality drivers and so on. It's true, all these issues will be solved in time; then again, time is one resource Microsoft truly lacks.
The pro-Linux movement has been gaining serious speed as compared to previous years. Let's look at the facts:
Various Linux distributions got a user-friendly interface to rival Microsoft's. The two haven't reached the same level of development, true, but, then again, does everyone really need all the sparks in Vista as long as the common features are working fine?
Dell – a long-time MS partner – was the first company to answer this question. Back in May, the computer manufacturer announced its decision to launch a line of computers featuring the pre-installed Ubuntu 7.04 distribution instead of the Windows OS.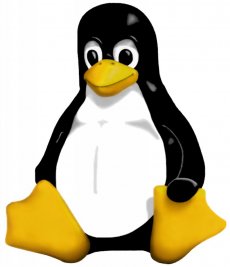 This year's LinuxWorld also brought displeasing news to the Redmond giant: Lenovo decided to follow Dell's example. The computer maker teamed up with Novell and the latter's SUSE Linux Enterprise Desktop 10 would become available on ThinkPad notebooks.
Even the server-focused Red Hat decided to take things forward and announced expansion plans for their Global Desktop. The Linux company is currently less bold and only aims to lure small-to-midsize businesses and local government agencies to its side. However, should things go well with its current target, be sure that Red Hat will have no hesitation and push things even further.
Frankly speaking, Red Hat's approach is far from being dictated only by prudence. In fact, it's pragmatism that drives the company to act the way it does. Red Hat, as well as other Linux backers, knows only too well that the real battle against Microsoft will be fought on and for the business world.
The business world translates into big deals for Microsoft and that's what kept the software company on top for all these years. Let's look at only one thing: Vista was made available for business back in November last year, while the OS was officially launched only in January this year. No need for further comments, I believe.
Linux distributions stand a real chance of making a dent in Window's realm. They don't have a price tag attached (there are maintenance deals attached to them, but that's a separate item and it's up to each Linux backer to set its own policy) and they're not affected by most of the malware roaming the virtual world. There are also downsides linked to this switch, and Microsoft will do the best job at pointing them out.
However, there's one thing worth noting: Linux distributions left their niche, took their first mainstream steps and aim to turn into a real alternative to Windows. This is just the beginning and it would be most interesting the changes that will occur in the following years.