Li Jun was recently sentenced to four years imprisonment for writing the Fujacks worm. Apparently, the malware author had made quite an impression on IT representatives and ten companies have already offered him jobs, announced Wang Wanxiong, Li's lawyer.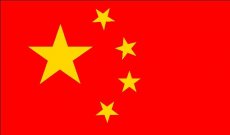 The only offered that made the headlines was form Jushu Technology Co, a company based in Hangzhou City, Zhejiang Province. If Lin accepts it (after he gets released, of course), he will receive a million yuan ($133,155) a year.
Needless to say, such a move would only encourage other malware authors to seek fame and fortune:
"It's important that the IT community does not send out a message that writing viruses or worms is cool, or a fast track into employment," said Graham Cluley, senior technology consultant for Sophos. "Li Jun broke the law and infected innocent people's computers and websites, causing financial damage. To reward his criminal act, infamy and bad behavior with a job offer in the IT industry seems frankly perverse."