The exploit first popped up on Apple-focused
MacRumors.com
and has since then been confirmed as 100% accurate: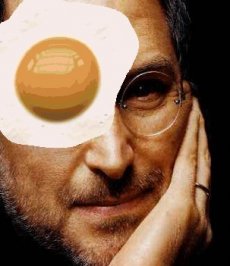 "Set iPhone to use passcode lock, have contacts marked as Favorites with links, phone numbers, addresses, etc in address book entry. Tap "Emergency Call" keypad from passcode entry screen. Double-tap home button. Tap blue arrow next to contact's name. You now have full access to applications such as Safari, complete Contacts list, SMS, Maps, "full" Phone access, and Mail by accessing various entries on the Favorite's page, i.e. tapping their home page brings up a full, unrestricted Safari."
Apple has yet to comment on this rather embarassing issue, especially since the Cupertino company has been trying to turn the iPhone into a businessman's must have, with a focus on the security of the device.
However, other users were quick to point out a simple way to get rid of this flaw: enter the "settings" option and disable double tapping on the home button.