The 41-year-old woman has been charged with distributing bogus anti-virus software to its clients. Apparently, over one million internet users have been fooled. The scheme is said to have enriched Lee Shin-ja with approximately $9.8 million.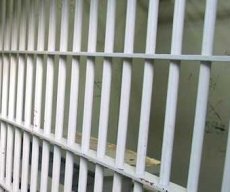 The scheme worked the old-fashion way: first, users were lured into trying a free anti-spyware program. The software displayed fake security warnings and advised the soon-to-be-victims to buy Media Port's Doctor Virus, for which they were charged around $4.10 a month.
Two computer programmers have also been charged. According to the Seoul Central District Prosecutors Office, the two had been hired by the former Media Port CEO to plant the bogus virus notices into the software.
"More and more people are becoming concerned about the security of their personal computer – and it's all too easy for the unscrupulous to try and fool users into believing a bogus warning," said Graham Cluley, senior technology consultant for Sophos. "In this case 3.96 million internet users are reported to have tried the free software, with 1.26 million people going on to purchase the 'cure'. With those kind of figures it's no surprise that the authorities are looking seriously into whether a large number of people have been defrauded by scareware."
At present time, the company claims that the fake virus warning have been removed from its software.