Hackers, spammers and phishers are sure to try and use the fuss created by the Olympic Games to expand their "business" and the wave of visitors in China are a very attractive crowd. It's a known fact that China is now the host of the second largest proportion of infected webpages in the world, so one should be on his toes when surfing on the net or using local Wi-Fi hotspots or internet cafés.
"Desperate to read the latest news from the Games and send reports back home, sports fans might fall at the first hurdle, giving hackers the advantage," said Carole Theriault, senior security consultant at Sophos. "Of course hackers will do their best to capitalise on this event – the most effective way to avoid the pitfalls is to make your device an unattractive target. We've published top ten tips to remind users to not throw caution to the wind. After all, the last thing any visitor wants is to find their bank account emptied while they enjoying the Games abroad."
According to Sophos, the following tips should prove enough to keep surfers safe from an average attack:
– Turn off administrative rights when accessing the internet – a hacker will get a lot further with an administrator's password and username.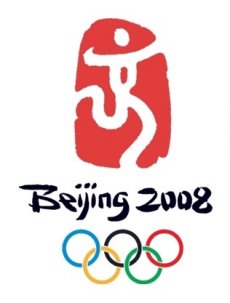 – Before you send email or surf the web, check that your anti-virus software is fully up to date. Just because you are out of the country doesn't make you a more difficult target for hackers.
– Ensure all security patches for your browser, operating system, and other applications are downloaded and installed as soon as they are made available.
– Have an active personal firewall to help block unauthorised access to your computer.
– Do not leave your laptop or mobile phone unattended. Old fashioned theft in events like these is still a serious problem.
– Make sure your VPN connection is secure when sending emails or downloading data.
– All confidential data should be encrypted, whether it is stored on notebooks, mobile phones or USB stick. Should your computer or data fall into the wrong hands, it will be blocked from prying eyes.
– Only use your own USB sticks or external storage devices – hackers have been known to plant malware on these items in the past.
– Turn on your wireless functions such as WLAN and Bluetooth only when you need them, and make sure to turn them off when you have finished sending mail to looking for web content.
– Make sure your anti-virus software is kept up to date at all times. Just because you're out of your country, doesn't mean you're out of reach of the hackers.