Facebook users' walls feature messages asking members to watch a video, which is allegedly hosted on a Google website. However, if the user clicks the link, he is redirected to another site.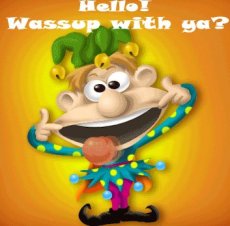 Next, the user is asked to download an executable that would allow him to watch the movie. As expected, the exe file is the Trojan. Once installed on the computer, the Trojan begins to download further malware, identified as Troj/Agent-HJX.
As for video content, the user gets none. The only visual treat is the image of a court jester.
"People have got to learn that clicking on links in messages to websites can lead to a malware infection, whether the messages are in your email or on a site like Facebook. There has been a flurry of malicious emails recently posing as links to videos – so there's really no excuse not to know of this trick being commonly used by hackers at the moment," said Graham Cluley, senior technology consultant for Sophos.
In addition, Cluley stressed out that:"Companies will once again be considering whether it's time to block Facebook in the workplace – not just for the usual productivity reasons, but because of the security threats that sites like this may pose to their enterprise."