The decision comes after the popular BitTorrent tracker failed to convince the Los Angeles court that the destruction of evidence was just meant to protect its users' privacy. The judge decided to fine the site $30,000.
Now, a message posted on TorrentSpy by its founder Justin Bunnell reads the following:
"We have decided on our own, not due to any court order or agreement, to bring the Torrentspy.com search engine to an end and thus we permanently closed down worldwide on March 24, 2008.
The legal climate in the USA for copyright, privacy of search requests, and links to torrent files in search results is simply too hostile. […] the court demanded actions that in our view were inconsistent with our privacy policy, traditional court rules, and international law; therefore, we now feel compelled to provide the ultimate method of privacy protection for our users – permanent shutdown."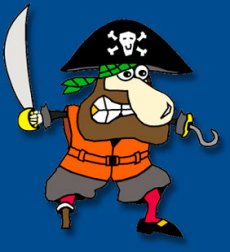 As expected, The Pirate Bay team (currently the world's most popular torrent site) came up with its own answer to this announcement. Peter Sunde writes on his blog:
"I was not the biggest TorrentSpy fan out there […] but I must applaud Justin Bunnell for the way he has been taking care of his users and their privacy.
Today, sadly, Justin decided to shut down TorrentSpy. It does not change things for the other torrent sites more than usual. New sites will emerge, the other torrent sites will get a small boost in traffic.
Today all big torrent sites are pressured somehow. TPB has it's share of pressure, however we expected it and have a legal system that is more just in cases like this. The way that the copyright lobby is going at this is totally wrong and we can't let them win. And we won't let them win. […]In the long run they will have to give up as well. And when they do, I'll go to the US and buy Justin a well-deserved beer."