Technically, it should. The new Napster store is supposed to feature 6 million DRM-free tracks (the iTunes only features 2 million), available from both the big players on the market and the independent labels. The pricing seems to mirror Apple's own policy: individual tracks are priced at 99 cents, while albums go for $9.95.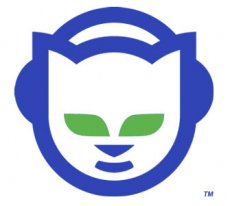 The files are available at a high-quality 256kbps bitrate, and downloaded tracks include high-resolution album art.
One feature that still hasn't made it on Napster's schedule is the possibility of stripping the DRM off previously purchased files. Apple clients do have this possibility, for which they have to pay a surcharge.
Still, hopes are high that the project would pull through:
"Our goal is to enrich your life with music, in ways that are personalized to you," said Chief Operating Officer Christopher Allen. "Napster now offers a truly complete and synergistic digital music destination, where music lovers can not only discover and listen to music, but also buy and own everything they want in MP3 format, which works on any music player. The combination offers consumers the best of both worlds."
The Napster music store is available here.