The change prompted users to put up a poll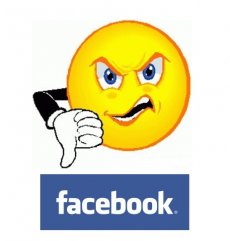 and the results were quick to appear: around 94% of the 1.26 million respondents voted against the new layout.
The main idea behind this update seems to be the attempt to make Facebook a Twitter-clone. As you may know, Facebook founder Mark Zuckerberg previously tried to purchase Twitter, but his offer was declined. So now, he turned Facebook into a Twitter of his own.
However, it appears that he's one of the few appreciating the move. While Facebook users seem inclined to dislike any change from the very beginning (the previous change enjoyed a round of protests of its own), this time the message is much clearer.
Users are saying the same thing: if we want Twitter, we move to Twitter. But this is Facebook, so try to keep it this way!
Let's hope Facebook's top staff learns the lesson and gives up such projects, Then again, it's a free world and it's Zuckerberg's right to run its business into the ground if he so desires.