One might say that Jaynes' luck had just ran out, as the Court upheld the decision with a narrow vote of 4-3.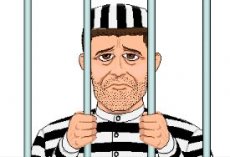 The spammer, a Raleigh, North Carolina, resident, was arrested back in 2003 and originally convicted two years later. The prosecutors admitted as evidence over 53,000 spam emails, which Jaynes has sent in just three days in July 2003. However, he was believed to have sent over 10 million spam emails between July and August.
During the appeal, Jaynes' lawyers that the Virginia Computer Crimes Act goes against the constitutional First Amendment rights to "anonymous speech". In addition, they also claimed that it also violated the interstate commerce clause of the US Constitution.
The court rejected the claims, arguing that Jaynes broke the US CAN SPAM law, which states clearly that recipients must be given a means of contacting the sender. Needless to say, the means provided by the spam emails were fake.
Furthermore, it was pointed out that scam products and services aren't covered by the First Amendment rights.
The trial took place in Virginia, a location some might ironically say it was of the spammer's choosing. Jaynes ran his spam operation through AOL servers located in Loudoun County, Virginia.