The company will also offer a Linux version ($379) in January, as well as a Vivienne Tam Edition , which will retail for $699. The latter is special thanks to a special paint job, so don;t expect customers to rush in and pay double for it.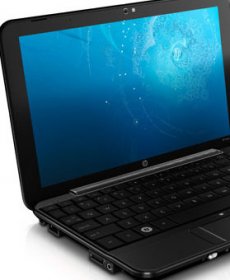 The netbook will feature an Intel Atom N270 processor, Wi-Fi and Bluetooth, 512MB or 1GB of memory (one DIMM slot available).
Customers can choose between 60GB PATA 4200 RPM HDD, 8GB SSD, or 16GB SSD, as well as between two types of display: an 8.9-inch or 10.2-inch BrightView Infinity with LED backlighting and 1,024 x 600 screen resolution. The 3G broadband feature will be built-in starting this December.
The Mini 1000 measures 10.3-inches x 6.65-inches x 0.9-inches (W x D x H) and has a weight of 2.25 pounds. The netbook will feature a 3-cell Li-polymer battery rated for 26WHr. Optionally, customers can choose a 6-cell Li-polymer rated for 52WHr.