The 8GB iPhone will be available through Orange's online and direct retail stores and will have a price tag of 399 Euro ($558).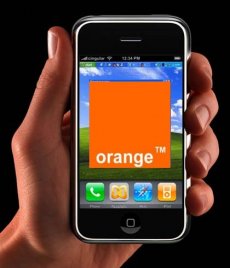 "The iPhone is a marvelous product and will change how people think about mobile. I'm delighted that it is launching in France through Orange, and I'm sure that our customers share my excitement," said Didier Lombard, CEO, France Telecom "Our partnership with Apple is a natural fit because we are two global brands who share the same values of simplicity and innovation. It's going to be a very merry Christmas for Orange customers all over the country!"
France is the third European country to feature release plans for the iPhone, right after Germany and the UK, which will see the device on the shelves on November 9.
At present time Apple and Orange and busy shaking hands and posing for the press. Somehow, they managed to reach an agreement and, hopefully, the terms will be disclosed in the near future.
As we reported previously, Apple was having a hard time to get Orange to agree that 30% all iPhone service revenue must go to the Cupertino company. Also, Apple's policy of making the Phone available only for a specific carrier was was against the French law, which requires carriers to sell both locked and unlocked phones.
The official announcement only mentions the device to be available "for any subscription to one of the dedicated rate plans ".

Update: Orange has confirmed that an unlocked iPhone will also become available in France. As expected, the model will be more expensive, but Orange would not unveil its price for the time being.