The latest attempt to spread malware comes in the form of a .zip archive dubbed Penguin.Panic. It may look like the platform game for the Apple iPhone which has a penguin jump from iceberg to iceberg while trying to escape a shower of falling stalactites, but it's really not.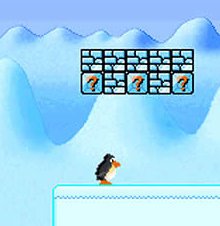 In reality, the archive contains a Trojan identified by Sophos as the Troj/Agent-HNY. The Trojan only affects machines running Windows OS.
Usually, such emails come bearing subject lines like: "Virtual iPhone games!", "Apple: The most popular game!" or "Beet my score! (7000 points)!", among many other.
"Games, of course, are hugely popular with people young and old these days – and there is a real buzz about games on the new Apple iPhone," says Sophos' Graham Cluley. "Hackers, it seems, are jumping on the bandwagon of the iPhone phenomenon and using it as a springboard to infect innocent users. Many people might have played Penguin Panic on their Apple iPhone or another portable device, and be keen to have it on the desktop of their Windows work PC too."
So, don't panic if you find a penguin in your inbox. Just delete the email.