The hacker was able to log in using credentials stolen from a former colleague with whom he was sharing an apartment.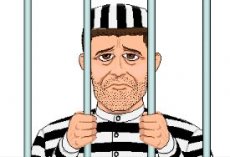 David Anthony McIntosh, 28 pleaded guilty to 12 counts of hacking in the NT Supreme Court in January. According to the charges, McIntosh was responsible for messing up systems at the Northern Territories' Health Department, Royal Darwin Hospital, Berrimah Prison and Supreme Court.
All in all, the hacker was able to delete over 10,000 user accounts, causing an estimated $825,00 in productivity losses. The problems were eventually solved with the help of 130.
And now, for the good (?) news: McIntosh will be eligible for parole in two months. Anybody willing to offer hima job in IT security? /sarcasm.