The star of the story is 18 year-old Omar Khan, a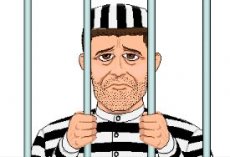 student at Tesoro High School in Orange County, California. According to the authorities, Kahn used spyware to steal the passwords needed to access the database containing his grades.
However, Khan was soon out of luck. The school administrators did notice that his grades had magically turned all into A's and called the police to investigate.
The investigation brought in another suspect. Tanvir Singh (18) became Khan's accomplice in a bid to steal a test. The students were caught during their failed attempt to log on a teacher's computer.
All in all, Khan is now charged with 69 offenses. In found guilty on all charges, Khan face a maximum sentence of 38 years imprisonment. In the mean time, Singh could end up in jail for 3 years maximum.
The police continues with the investigation and say that other arrests might make the news in the near future.