The latest spam campaign greets the receiver with a vague message about the future president of the US and the invitation to run a certain Adobe Flash Player 9 file.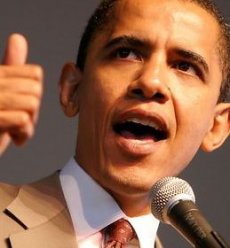 Needless to say, the file is bogus. Even worse, it's a piece of malware detected by Sophos as Mal/Behav-027 or Mal/Heuri-E. Once installed, such malware could compromise the user's data or even help the cybercrooks in stealing the victim's identity.
According to a Sophos blog posting, the Trojan features the following characteristics:
– The malware contains rootkit technology to conceal itself.
– It's designed to steal information from an infected computer.
– It also has general backdoor functionality.
– It spies on user's keyboard and mouse inputs and can take screenshots.
– It looks for passwords.
– It submits the information it discovers to a webserver located in Kiev, Ukraine.