Malware authors are keen to take advantage of the current elections and offer naïve users the chance to see Barack Obama. Starring in a sex video. Or so they claim.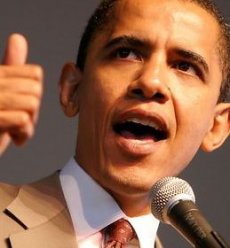 The spam emails are allegedly coming from infonews@obama.com and bear a title in the line of "Obama Sex Video!!!". They read as follows:
"Sensation!!! United States Senator for Illinois Barack Obama in 2007 was travel to Ukraine and have sex action with many ukrainian girls! You may view this private porno in a flash video. Download and view now. Please send this news to your friends!
Obama it's not right choice!!!"
Users are invited to click on a link to see the clip. As expected, such an action would also make you the lucky owner of the Mal/Hupig-D Trojan horse. However, unlike other such scams, the user is actually presented with an X-rated video (no Obama though), long enough to allow the Trojan to install itself during the show.
All in all, do keep in mind that cyber sex is exactly like real life one: if you're not careful, you can get infected.