It will take up to 24 hours before the patch will become available to everyone around the world.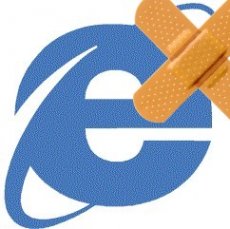 This fix is one of the few that comes out of Microsoft monthly patch plan. The Redmond company broke this cycle back in October when it plugged a security holed that would've lead to remote code execution. The October exception came after 18 months of regular Patch Tuesday updates only.
The Internet Explorer flaw got Microsoft working at full speed. The company chose to release the aptch as soon as possible since it was discovered that the flaw doesn't affect only Internet Explorer 7 users, but also those browsing the web with 5.01 SP4, IE 6, IE 6 SP1 and IE 8 Beta 2 versions.
According to Microsoft, the flaw would allow hackers to access the computer's memory and run arbitrary code. The browser will be busy crashing in the mean time.