As always, the critical quartet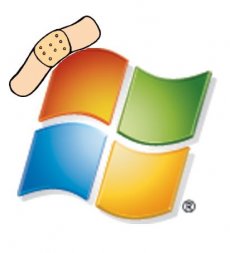 allows remote code execution, leaving the exploited machine at the hackers' whims. These vulnerabilities were located in Microsoft Windows, the Internet Explorer browser, Microsoft Host Integration Server and Microsoft Office.
All the 6 important flaws patched by the October fix were found in Microsoft Windows. According to the Redmond company, successful exploitation would've resulted in either elevation of privileges or the already mentioned remote code execution.
Last but not least, the moderate hole affected Microsoft Office and would've lead to information disclosure.
The patch also comes to quash attempts made by hackers to lure naïve users into downloading piece of malware presented as the October security bulletin. A bit ironic to get infected with a Trojan by downloading a patch, but nobody said that the I in IT should always stand for "information".