According to security firm Sophos, the website has been infected with malicious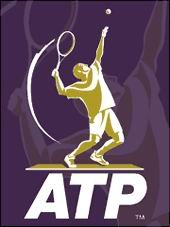 code. script called Mal/Badsrc. The script is designed to further download other malware, so, in the end, the machine gets infected with malware.
The attack targeted the ATP site because of the Wimbledon 2008 tournament. Tennis fans are expected to visit the site in search of news:
"The hackers responsible for this attack don't care what sites they infect, so long as there is a stream of potential victims likely to surf across the net, straight into their trap. The ATP website is just one of many sites to have been exploited by hackers trying to steal information from innocent internet users," said Fraser Howard, principal virus researcher at Sophos. "With the Wimbledon tournament taking place at the moment, the ATP website will be receiving a spike in visitors – but any tennis fan visiting the infected pages on the site risks being served straight into a crook's criminal racket."
Many other pages across the web are infected as well, so keep your antivirus software up to date.