The service will be terminated at the end of December, announced Google. The company is now less concerned about the service itself and more about the damage control. Up till now, Google has been r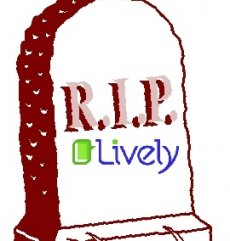 arely been associated with failure, at least in the online realm.
A recent post on the Official Google Blog gives the company's point of view:
"[…]we launched Lively in Google Labs because we wanted users to be able to interact with their friends and express themselves online in new ways. Google has always been supportive of this kind of experimentation because we believe it's the best way to create groundbreaking products that make a difference to people's lives. But we've also always accepted that when you take these kinds of risks not every bet is going to pay off.
[…[ It has been a tough decision, but we want to ensure that we prioritize our resources and focus more on our core search, ads and apps business."
Lively is not the first Google project that doesn't live up to expectations. Google Video failed to turn into a real rival for YouTube and Google Answers, the fee-based Q&A service propved to be anything but popular.