This Week's Usurper: The Lich King
The Emperor is dead, long live the king! Well, the Emperor is not really dead, but lost its throne thanks to the vast armies of World of Warcraft fans.
The Wrath of the Lich King add-on tops the charts in the US, at least for the week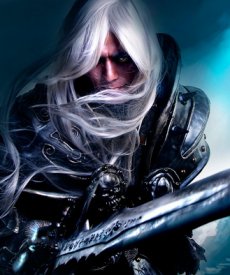 ending on March 28. Creative Assembly's Empire: Total War had to step down on number two after reigning for three weeks.
The rest of the top doesn't show much change. It's your usual mix of WoW, Sims 2 and two or three other titles that feel great just to be among the sales titans. The complete top is down below:
1. World Of Warcraft: Wrath of the Lich King
2. Empire: Total War
3. The Sims 2 Double Deluxe
4. World Of Warcraft Battle Chest
5. Warhammer 40K: Dawn of War II
6. Spore
7. Mystery Case Files: Return to Ravenhearst
8. World Of Warcraft
9. The Sims 2 Apartment Life
10. Brothers in Arms: Hell's Highway