Take-Two Pens New Deal With GTA Makers
The Grand Theft Auto series are Take-Two's magical golden goose and the company will do anything to keep that goos laying great digital eggs. They would even sign a new deal with the makers of the series.
Officially presented as a "profit sharing arrangemen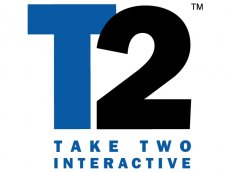 t," the new contract makes sure that Sam Houser, Dan Houser and Leslie Benzies,and several other key members of the creative team behind the renowned Grand Theft Auto series, will not be leaving the company at least until January 31, 2012.
The previous contract between the two parties was set to expire next year.
The new contract will have the key Rockstar Games team members establish a new company, develop new IP, keep the ownership and have Take-Two as the exclusive publisher.
"We're delighted with the extension and expansion of Take-Two's relationship with the Rockstar team. The talent and creativity at Rockstar are unparalleled in our industry," said Strauss Zelnick, Chairman of Take-Two."In addition, this new chapter in our successful relationship further aligns the interests of our creative teams with those of our shareholders."
This is a good deal, indeed. If future games sell well, the new company will be reaping the benefits and not just the monthly paycheck.