Metal Gear Solid 4 Storms The Charts In Japan
"Big in Japan" is perhaps the best way to describe what happened in the Land of the Rising Sun when Konami's Metal Gear Solid 4 hit the stores. The sold nearly half a million copies during its first week of release.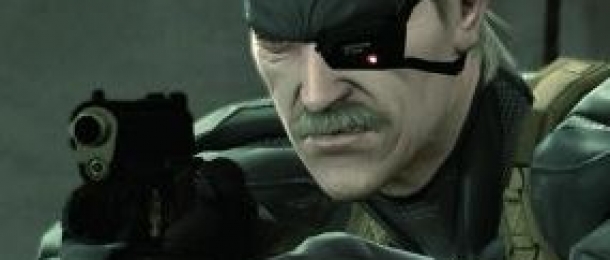 To be exact, Metal Gear Solid 4 pushed 465,000 units off the shelves. To put things into another perspective, Sold Snake sold 12 times more than its nearest competitor, Mario Kart Wii, settled at 38,000.
It was a pretty narrow victory for Mario Kart. The number 3 occupant, Wii Fit, sold around 37,000. Ironic enough, a similar battle was fought over the next spot, with Jikkyou Powerful Pro Baseball Portable 3 claiming the victory over Monster Hunter Portable 2nd G with only 1,000 extra units: 27,000 and 26,000, respectively.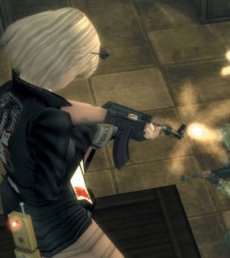 The complete top is down below:

01.Metal Gear Solid 4 Guns of the Patriots (Konami, PS3) - 465,000
02. Mario Kart Wii (Nintendo, Wii) - 38,000
03. Wii Fit (Nintendo, Wii) - 37,000
04. Jikkyou Powerful Pro Baseball Portable 3 (Konami, PSP) - 27,000
05. Monster Hunter Portable 2nd G (Capcom, PSP) - 26,000 0
06. Hisshou Pachinko Pachislot Kouryaku Series DS Vol. 2 CR Shinseki Evangelion ~Shito, Futatabi~ (D3 Publisher, DS) - 22,000
07. Dragon Ball Z Burst Limit (Bandai Namco, PS3) - 18,000
08. Beautiful Letter Training (Nintendo, DS) - 17,000
09. DS Yamamura Misa Suspense: Kyoto Murder Files (Tecmo, DS) - 17,000
10. Mysterious Dungeon: Fuurai no Shiren 3 (Sega, Wii) - 14,000