Less Sims In The PC Sales Charts
The top 10 PC sales for might look a little weird for its regular readers: the Sims 2 and World of Warcraft franchises don't take up nearly half of it. Other might just be amazed that there are other games besides those two...
According to NPD's data for the week ending on October 25, Far Cry 2 got to be the king of the software hill. Next in Line came Spore, probably a little tired from all that genetic c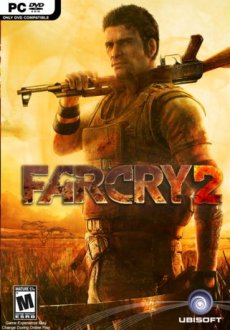 rossing and breeding, not to mention planetary exploration, plus a dash of annoying EA DRM.
The first sightings of famous franchises are on the the sports 4 and 5, with WoW: Battle Chest and The Sims 2 Apartment Life Expansion Pack. Next in Line is Dead Space, either following the Sims above or just running away from The Sims 2 Double Deluxe and Warhammer Online: Age of Reckoning.
World of Warcraft, as always, just won't leave the top 10, which is fully available below:
1. Far Cry 2
2. Spore
3. Nancy Drew: The Haunting of Castle Malloy
4. WoW: Battle Chest
5. The Sims 2 Apartment Life Expansion Pack
6. Dead Space
7. The Sims 2 Double Deluxe
8. Warhammer Online: Age of Reckoning
9. World Of Warcraft
10. Colonization