Company of Heroes Rises In The Charts
But not enough to take the lead. World Of Warcraft: Wrath of the Lich King is still reigning, followed by The Sims 2 Double Deluxe on second.
For the time being, Company of Heroes: Tales of Valor will have to settle for the bronze medal and hope that World Of Warcraft Battle Chest won't get a sales boost and take over its position.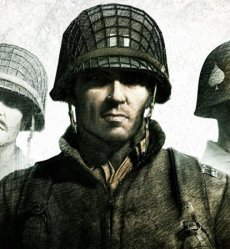 Empire: Total War is now down on fifth and is probably thinking about its former glory. Maybe a new patch would spin things around for the game, but your best bet would be a solid pack of DLC.
The complete top for the week ending on April 11 is down below:
1. World Of Warcraft: Wrath of the Lich King
2. The Sims 2 Double Deluxe
3. Company of Heroes: Tales of Valor
4. World Of Warcraft Battle Chest
5. Empire: Total War
6. Left 4 Dead
7. StarCraft Battle Chest
8. The Sims 2 Apartment Life
9. World Of Warcraft
10. Nancy Drew: Ghost Dogs of Moon Lake